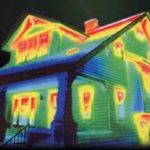 Do you know which parts of your house need a bit more insulation? Do you want us to show you the money you're losing out of your windows?
Call Keck Heating & Air Conditioning and talk to us about our thermal imaging camera.
24 Hours a Day, 365 Days a Year – Keck Heating and A/C is Ready to Help!
Kecks has courteous, certified professionals on call to solve your problems 24 hours a day, 7 days a week, 365 days a year – including all major holidays. If your heater or AC crashes or is running at less than it's optimum, please call. We will dispatch one or more of our staff to come out and fix your problem.
1-217-223-5325